Central Industry Group (CIG) GRONINGEN, Netherlands

Centraalstaal has manufactured building kits for shipbuilders and other industries since 1972. Based at our production facility in Groningen, the Netherlands, an enthusiastic team serves more than 150 clients around the world. These include container vessels, general cargo vessels, tankers, fishing boats, tugs, superyachts, navy vessels and supply vessels. Partner to more than 150 shipyards, Annual output in excess of 40,000 tons of steel and aluminium, supplying building kits for more than 50 projects a year, State-of-the-art machinery, Logical numbering of more than 750,000 parts a year, High quality in conformity with ISO9001:2000 and Centraalstaal Standard. The overall result for the shipyards is on time delivery of the best possible building kit... And a perfect fit!

unselect all/select all
You have 0 products selected
profile parts
Send enquiry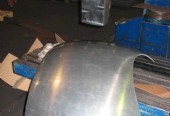 All steel and aluminium plate and profile parts are cold formed to prevent material distortion. Profiles are pressed into the correct shape by using a CNC profile bending machine, developed by our own R&D team.
building kits
Send enquiry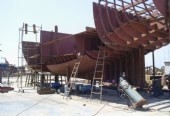 Centraalstaal can produce complete building kits consisting of pre-cut and pre-formed plates and profiles for steel and aluminium vessels.